Welcome!
Richard Welnowski. Film producer, director, technical director, cinematographer, photographer, engineering and arts lighting design for architectural projects. Welnowski has over twenty-five years of experience in image creating, compositing, directing and editing for professional and commercial work.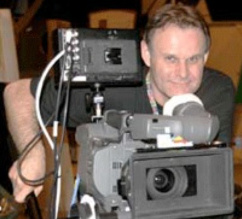 Areas of expertise consist of high-end digital film and still image production using state of the art technology. This includes HD from its early introduction in 1987 up to today's most advance technological developments

An overview of experience includes the following:

PRIMETIME EMMY AWARD Winner for "Outstanding Achievement in Special Effects" 1989-1990 for THE ORCHESTRA film produced by PBS, Canal Plus, NHK Tokyo.

Real-time compositor for 56 episodes Lazy Town, a children's television program aired on Nickelodeon.
Executive Producer and Technical Director for the feature film No Network, which premiered in Europe and won more than 20 international awards.
Director of Photography for feature film Pennhurst 2012 (The Lost Episode 2014), film directed by Michael Rooker, and starring Michael Rooker, Haylie Duff, Beverly Mitchell, Jimmy Palumbo.
Director of Photography for three 50-minute episodes for the National Geographic series titled Day Under Fire, The Vietnam, Wilderness and Saipan-WW2, which was broadcast on National Geographic HD channel.
Technical Director for filming selected scenes for IMAX movie We The People. The film portrays the events surrounding the signing of the Declaration of Independence, the Constitution and the Bill of Rights.
Engineering and Arts lighting design for selected architectural projects.
Kansas City (MO) Convention Center Bartle Hall Sky Station and Northgate Transit Terminal Public Art project, El Paso, TX.
Architectural photography, large format photography, video, archival printing for various National Register of Historic Places Nominations, Historic Preservation Certification Tax documents, including 170 large format images that are now housed in the Library of Congress.
In addition, Welnowski has managing experience as owner and CEO of film and video companies in the United States and Europe.